Earlier this week, one of the fashion bloggers I follow posted a picture of her wearing really cute jogger jeans.  I immediately saw the potential for a simple refashion, so I began right away.  This is a great way to change up your wardrobe with a few simples steps.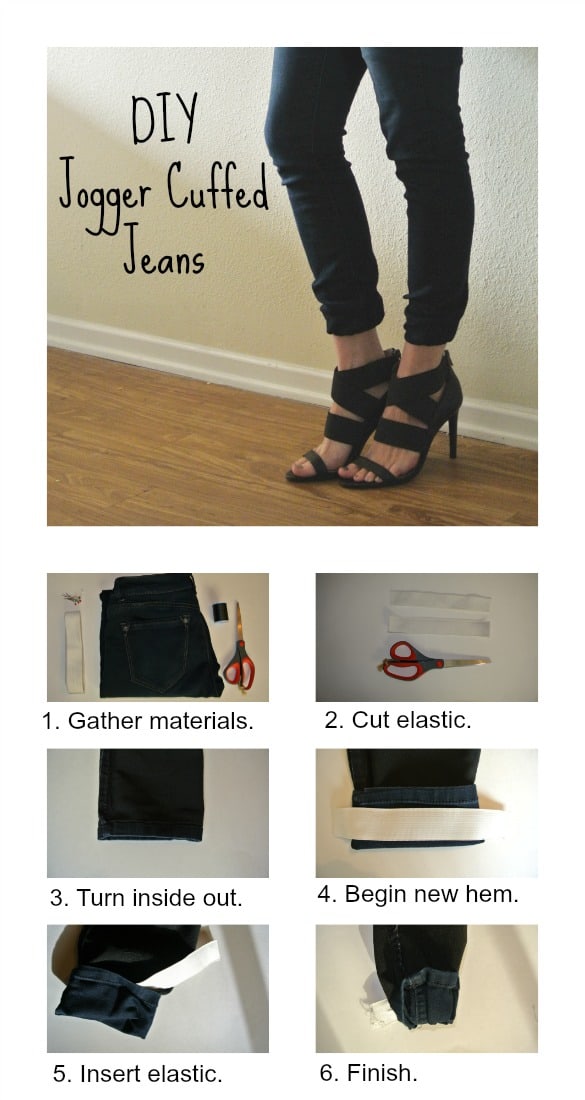 Steps in more Detail:
1. Gather your materials: jeans, thread, scissors, elastic, and pins (optional).
2. Use your leg to determine where and how tight you want the elastic to be, then cut two elastics this length.
3. Start with your pants turned inside out.
4. Roll up the hem, making sure the new hem will be wide enough to case the elastic. Sew, but leave space to insert elastic.
5. Thread the elastic through the new hem.
6. Sew ends of elastic together, then close the hem.  Done! Now you have custom jogger jeans.
Shoes: BCBG Farleena (sold out), Extremely Similar Pair Here 
I love how this not only updated my jeans, but got rid of the bunching at the bottom caused by extra length.  The jogger jeans also give off a sporty/edgy vibe.  And if this trend goes out of style in a while? No worries!  Just pick the seams, remove the elastic and you're back to your original pair.
Thanks for reading,
Kara
Not one to sew? Buy the look: